An All-In-One Platform For Groups, Causes, & Member Organizations
Now You Can Communicate, Collaborate,
Share, Manage & Host Events, and Collect Money –
All In One Place. All On Rallyhood.
How Rallyhood Works
Create a customizable, ad-free, group-site (mobile and web) in seconds!

Start a Rally

Invite your people

Get things done!
Communicate, collaborate, share, manage events, collect funds and more.
Rallyhood makes it easy to centralize communication in private and secure space.
You can ensure members have all the tools and information they need to stay active, organized, and engaged.
Events are now easier than ever with Special Events! Collect money, manage refunds, download reports and more.
Streamline calendars and make it easy for everyone to know where and when they need to show up.
Payments feature allows you to collect money for things like dues or sharing expenses.
With Rallyhood, we can do more together, online and in real-life!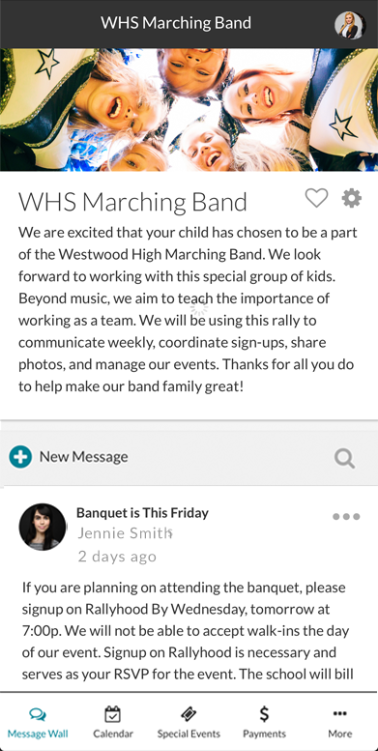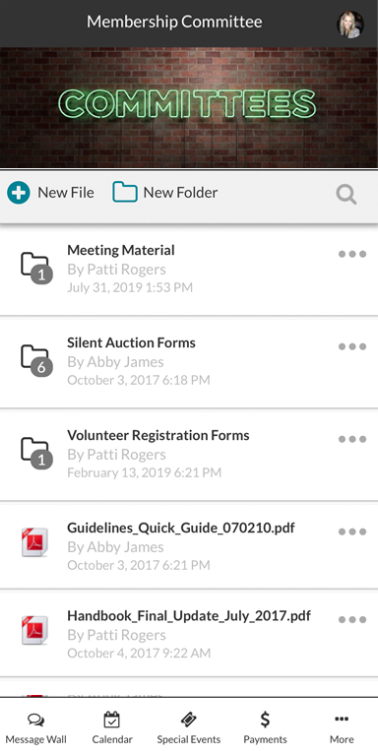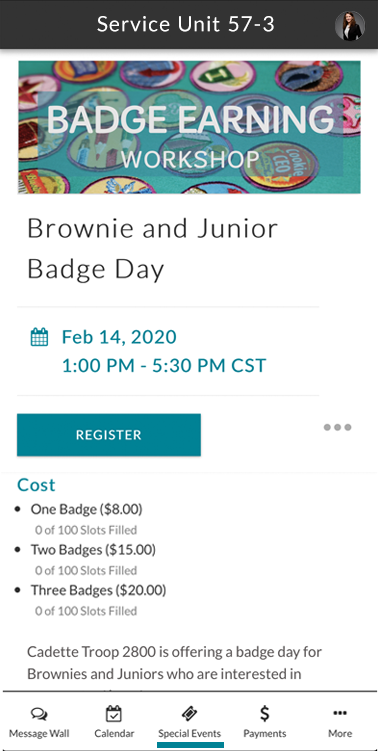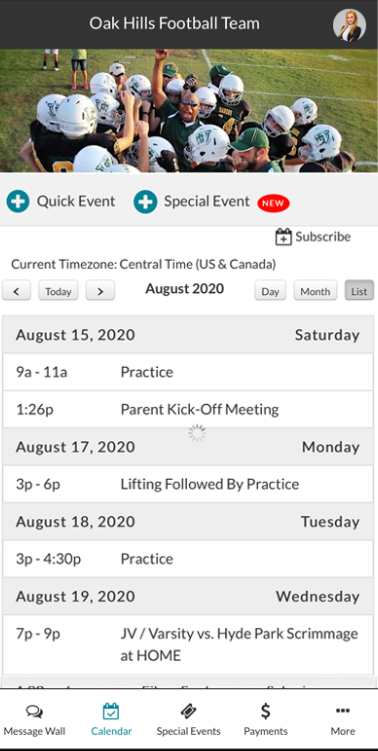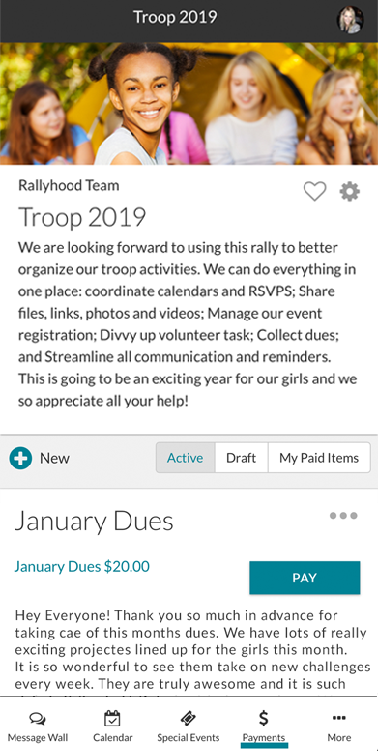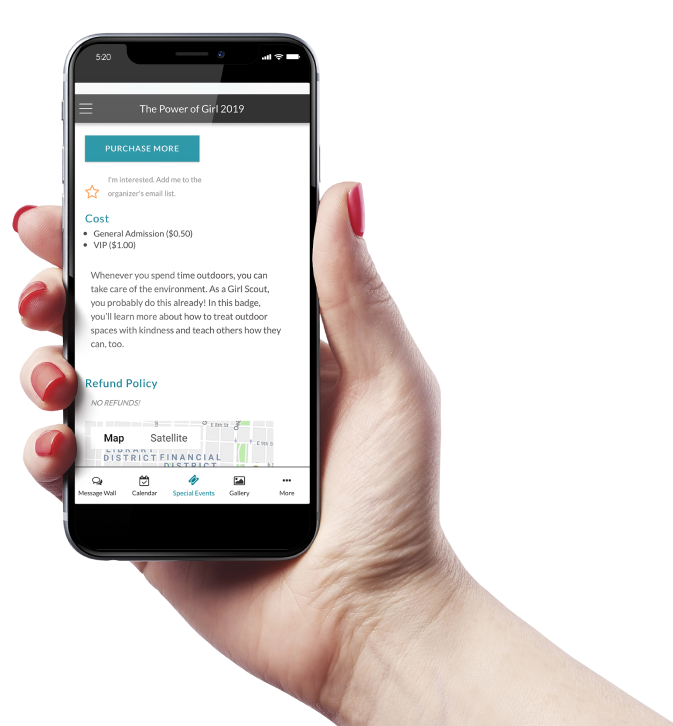 We know it takes more than Email and FB to efficiently manage your group.
Rallyhood brings your people and the tools you need to stay organized, together in one place (without noisy ads).

Communicate
Message Wall Group & Direct Messaging, Comments & Sentiments, Searchable Topics & Push Notifications

Manage Events
Events Pages with Registration, Tickets, Integrated Maps & Download Reports. (NEW) Schedule and Manage Online Events via Zoom.

Share Calendars
Manage RSVP's, Add Attachments Synch to Other Calendars & Auto-Reminders

Collect Money
Collect Dues, Share Costs, Raise Donations & Download Reports

Share Resources
Centralize, Share, Store & Organize Folders, Files, Links and Videos

Build A Gallery
Share, Store, and Organize Photos, Albums, and Videos

Organize Tasks
Flexible Sign-up Tool Shifts, Tasks, Voting Surveys & Feedback Download Reports

Upgrade
Membership Directory, Premium Customizations, Analytics and Insights, Add Sub-groups, Branding and White label options. Contact us for more info
See for yourself how Rallyhood can boost collaboration and drive engagement across your organization.
Announcing Rallyhood Premium
We designed Rallyhood Premium to help you better manage the workflow around communication, collaboration and member engagement.
Join the hundreds of thousands who use Rallyhood to communicate, collaborate, manage events, collect funds, and share in one place.
01
Colleen Cibula
Girls Scouts
03
Daniel & Alex
Sorority Committee