Solutions
Rallyhood Premium is an all-in-one solution that helps you create meaningful member engagement.
A better experience for you and your members with more features, personalization and offerings than ever before.
Rallyhood Premium is designed to help you manage the workflow of empowering your members with the connectivity, tools, and information they need to organize, engage and stay active, all in one place.

Communication & Member Engagement
Real-time, easy communication with members. (New) Video Conferencing via Zoom. (New) Share Videos via YouTube. Track engagement, add a Directory, and more.

Targeted Messaging & Content Publishing
Target and schedule messages and content to the right groups, at the right time. Send push notifications and reminders.

Hubs, Groups and Sub‑Group Spaces
Bring your ecosystem of groups together under one umbrella. With infinite nesting, the multi-tiered hierarchy can scale from one group to multiple-chapters with thousands of groups.

Event Registration & Attendee Tracking
Manage in-person events or schedule online events via Zoom. Track attendees and download reports. Collect fees and manage refunds.

Collaboration Suite For Every Group
Give members a private digital space to connect and stay organized. They can share documents, calendars, photos, videos, links, and tasks, while also manage voting, events, payments, and more.

Online Payments & Online Store
Collect payments for things like dues or shared expenses. Create Fundraising pages. Create an online store (coming soon).

Flexible & Customizable Experience
Rallyhood can also work with you to customize the experience to align with your workflow and business requirements. Branding and integrations are also available.

Member Insights, Data & Reporting
Gain unprecedented visibility and insights. Segment data per region, per group and per member. Track trends.

Multiple Admins, Permissions & Privacy
Set permissions and assign multiple admins. We never sell our users data. You own your data.
See for yourself how Rallyhood can boost collaboration and drive engagement across your organization.
We can do more together
Email Blasts are one-directional and websites are static. But Rallyhood's multi-directional, multi-channel solution breaks down barriers with real-time, relevant communication, that increases productivity, engagement, and retention across your entire community.
Custom Solutions & Integrations
Rallyhood's micro-services architecture and open API allows for flexible customizations, to meet your business requirements and work flow. Our open API platform is built to easily integrate into your other digital assets like Salesforce, Slack, Zoom and YouTube.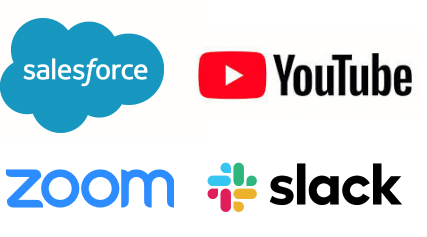 No matter what brings your group together, Rallyhood makes it easy.
Rallyhood ensures you provide members a beautiful, easy to use web and mobile app with all the tools and information they need to stay active, organized and engaged.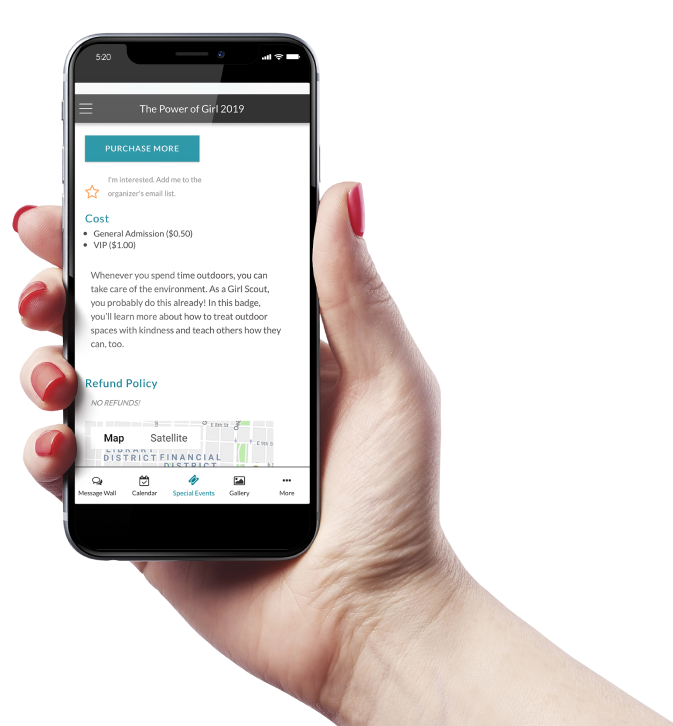 Let us show you how Rallyhood can help you build engagement, improve retention, eliminate silos, streamline communication, and gain unprecedented visibility into your membership communities.
We are honored to serve tens of thousands of organizations and groups like: Girl Scouts, Boy Scouts, Member Organizations, Associations, Fitness Organizations, Non-Profits and Causes, Schools, Classes, Resident Communities, Small-Medium Businesses, Faith Organizations, Sororities / Fraternities, Forums, Friends helping Friends, and more.
We look forward to learning more about your organization's mission and how we can help. Request a demo today.